I Know it's been a while since I've updated on our classroom happenings. This year seems to be flying by faster than ever before. We've been having a great year but I haven't had any time to sort through all the pictures and put a post together. I'm hoping to get it done soon! For now I wanted to stop by and tell you about some great new products that I'm loving right now.
Differentiated Reading for Comprehension book
has been great. It has engaging stories at three levels so that it's easy to use with small groups and differentiate for different abilities. My students have loved the stories and they have done a great job with answering the questions which was definitely a new skill for them when we started these.
I have been using these with my small reading groups but they would work well for whole group instruction as well. Great practice for finding proof within text. I think these would also work great for assessment.
For math these
Curriculum Cut-Outs
have been the perfect warm-up activity for us!
Both products are from Carson Dellosa, if you would like to see more about them you can see more in these videos
Thanks so much for stopping by! I hope to be back soon with much more from our classroom!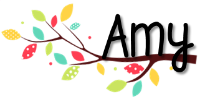 Review Disclaimer:
I participate in the Brand Ambassador Program for Carson-Dellosa and have received this product for free to review.